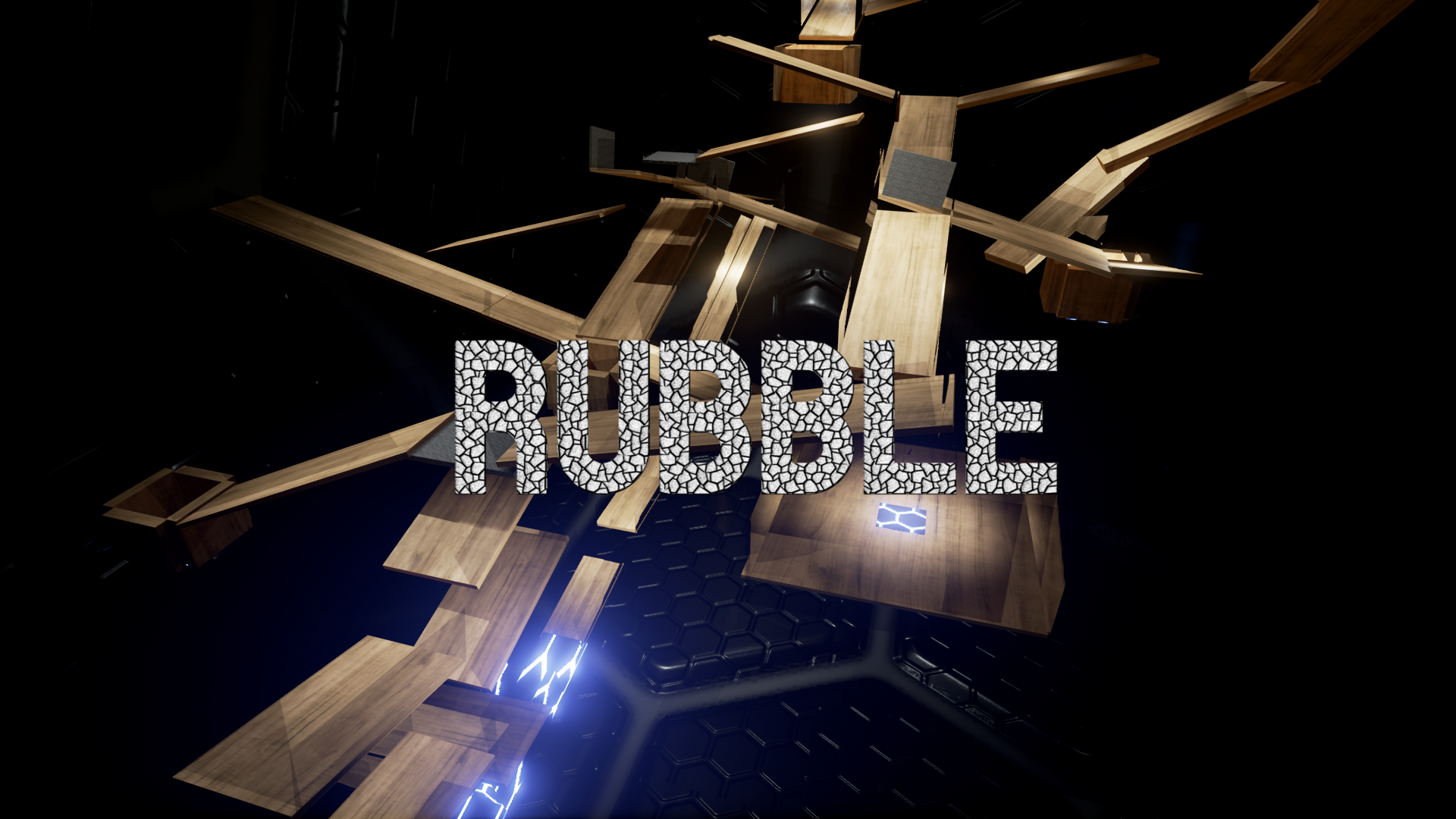 Rubble
A downloadable game for Windows
Update Feb. 2018: Just uploaded a new version with new content, updated puzzles and lots of bug fixes as well as a new alternate fire mechanic for rebuilding! Also optimized it to drastically lower file size and load times!

Rubble is a destruction based platforming game with puzzle elements.

Rubble is a different kind of platformer than we're used to. In Rubble, you can destroy things, and have creative freedom in how you do it. The challenges in this game are more about execution and observation than head-scratching or trial and error.
In Rubble, anything you can interact with, you can interact with via shooting. Using this simple control setup, Rubble is able to offer a wide array of results without learning lots of controls and switching tools all the time. This is just as true if you're tunneling through one type of block, breaking another type to cause rubble to fall, activating buttons, or picking up and transporting shapes to solve puzzles.

Players should learn by doing, and feel like they can solve things in multiple ways on most levels!

Rubble has been approved to launch on steam! Thanks to everyone who voted back when Greenlight was still a thing!

I'd still love to get some feedback or comments on the game, learning curve, bugs found, and any other thoughts you have so be sure to come back to post!

Install instructions
Download the game

Unzip the file using 7zip or another zip file opening program
Then just run the executable file inside!
(Note: If you do not have the Unreal Launcher or Engine installed on your computer, the executable may provide you with a mini-installer so you can run Unreal games like this)