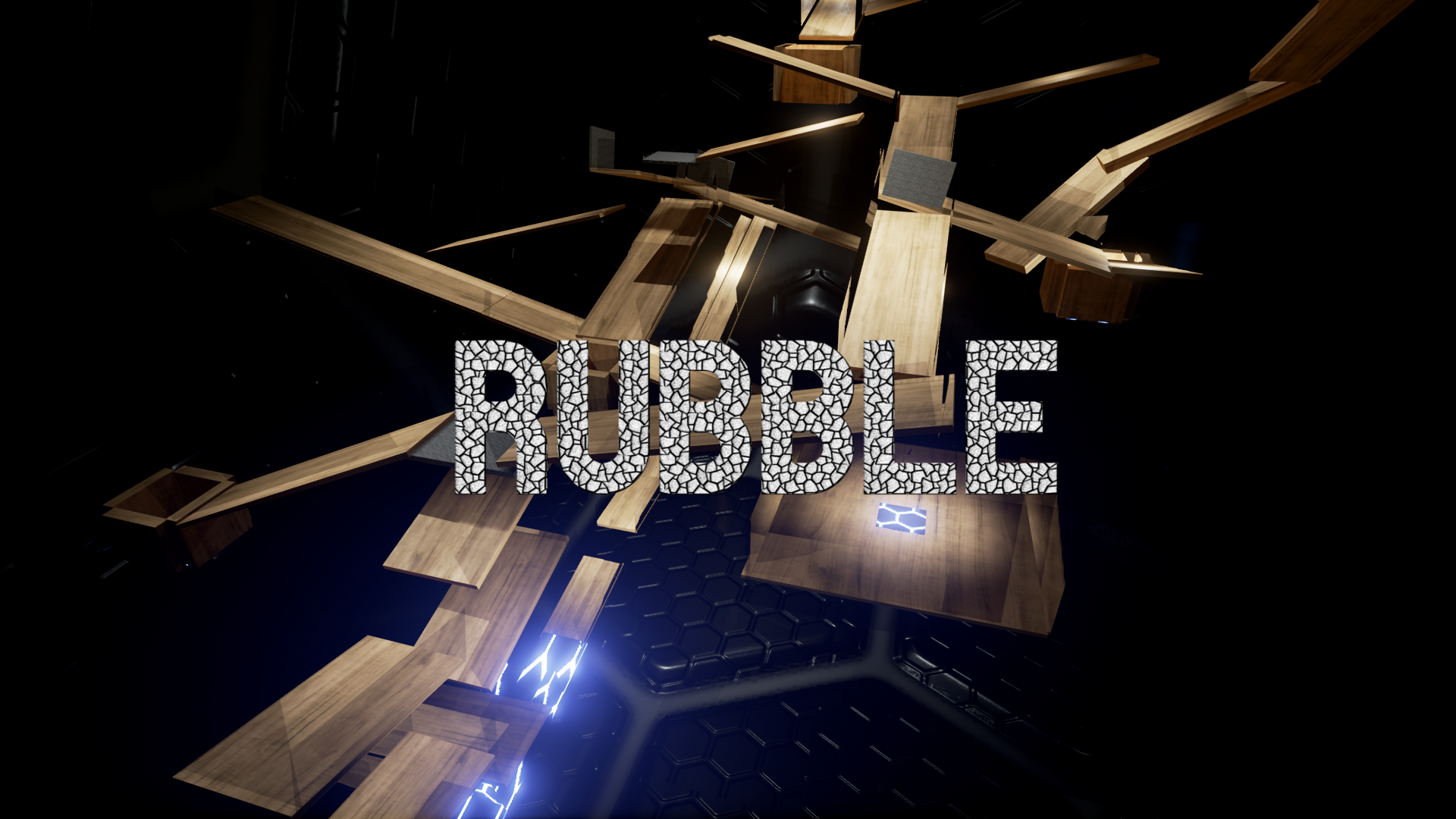 Rubble
A downloadable game for Windows
Rubble is a destruction based platforming game with puzzle elements.
It's also a one person production, I'm trying to do everything myself, so feedback is really helpful!

Rubble is a different kind of platformer than we're used to. Looking at platformers and puzzle-platformers today, the world is static, unchanging. All you can do is occasionally portal around or move objects. In Rubble, you can destroy things, and have creative freedom in how you do it. The challenges in this game are more about execution and observation than head-scratching or trial and error.
In Rubble, players should have the freedom to traverse the environment by crafting their own path. Maybe you use a tunnelling section to make a staircase, maybe a ramp, maybe little platforms to jump across, maybe you carve out an intricate tunnel system!

In Rubble, anything you can interact with, you can interact with via shooting. Using this simple control setup, Rubble is able to offer a wide array of results without learning lots of controls and switching tools all the time. This is just as true if you're tunnelling through one type of block, breaking another type to cause rubble to fall, activating buttons, or picking up and transporting shapes to solve puzzles. Everything is at your disposal and you'll never need to feel like you need a tutorial to teach you.

If you like the game, vote to bring it to Steam!
http://steamcommunity.com/sharedfiles/filedetails/...
Download
Click download now to get access to the following files: